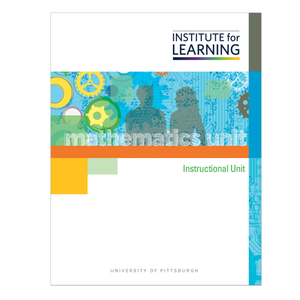 Grade 1: The Relationship Between Addition and Subtraction (CCSSM Version)
Regular price
$149.00
$0.00
Unit price
per
Concepts
Solve Missing Addend Situations
Make Connections Between Addition and Subtraction
Addition and Subtraction as Doing and Undoing Amounts
Unit includes
17 high-level tasks with associated QuickStarts, Practices, Applications, and Quick Writes.
3 checkpoints and 6 support activities.
1 final performance-based assessment with scoring guide.
Students
Solve addition and subtraction situations to 20 with the unknown in different locations in the problem.
Compare and differentiate between situations that involve action and situations that involve work with static sets.
Realize that in some situations a part is the unknown, and in some situations the whole is the unknown.
Develop and use different problem-solving strategies for different types of problem situations.
---
Share this Product