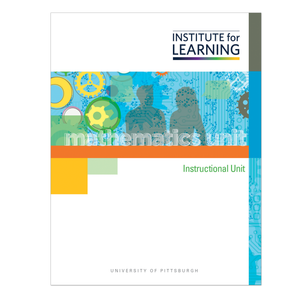 Grade 8: Defining and Exploring Functions (CCSSM Version)
Regular price
$149.00
$0.00
Unit price
per
Concepts
Define and Explore a Function from a Visual Model
Define and Explore a Function from a Context
Unit includes
12 high-level tasks with associated QuickStarts, Practices, Applications, and Quick Writes.
2 checkpoints and 4 support activities.
1 final performance-based assessment with scoring guide.
Students
Describe and identify relationships represented in visual patterns and graphs.
Understand that a function is defined as a relationship in which there is only one output value for each input value.
Determine whether or not a functional relationship exists in various representations, including visual patterns, graphs, tables, and contextual situations.
---
Share this Product