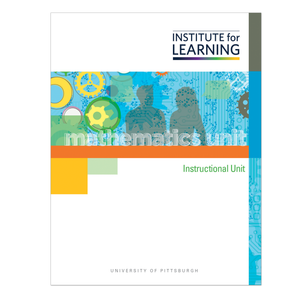 Grade 3: Multiplication Situations (CCSSM Version)
Regular price
$149.00
$0.00
Unit price
per
Concepts
Equal Group Multiplication Situations
Array/Area Model Multiplication Situations
Measurement Multiplication Situations
Unit includes
14 high-level tasks with associated QuickStarts, Practices, Applications, and Quick Writes.
2 checkpoints and 4 support activities.
1 final performance-based assessment with scoring guide.
Students
Explore and solve equal group multiplication situations.
Understand and identify the meaning of the factors as one being the number of equal groups and the other as the group size.
Use a variety of representations, including manipulatives, diagrams, finger counting, and the number line models, to make sense of multiplication and to arrive at the product.
Explore, compare, and use various strategies for multiplying, including skip counting, the use of repeated addition, known multiplication equations, and related multiplication equations.
Explore and solve array and area model situations.
Understand that rows with items/square tiles or columns with items/square tiles represent a multiplication situation.
Understand that an area, when rotated, still represents the same product or area.
Explore and solve measurement multiplication situations.
Recognize that iterations of measures can represent equal groups.
---
Share this Product